Caroline Fernandes, MS, CCHT, CHWLC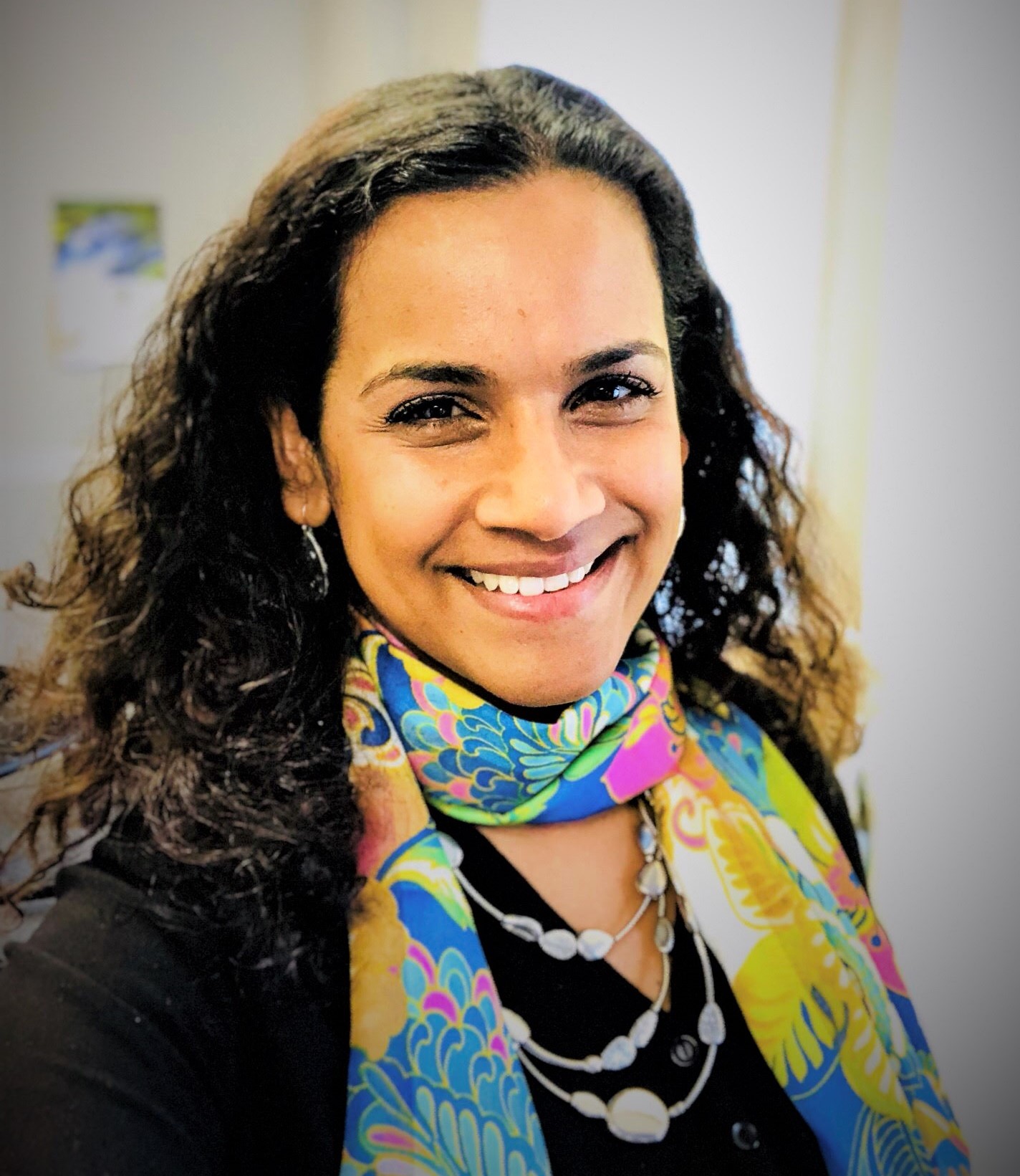 Therapist
Click here to email Caroline directly
Call directly to schedule: 770-656-7544
Bio
Caroline is a psychotherapist with a Master's in Clinical Mental Health Counseling from Mercer University. She holds a double undergraduate degree in Human Services from Mercer University Atlanta and Psychology from Goa University India. Her therapeutic approach is holistic supporting healing through realignment of the mind, body and spirit. Caroline is a certified clinical hypnotherapist, Reiki Master, Brainspotting practitioner and a holistic wellness life coach. She has over 20 years of training in the Eastern philosophy of various healing modalities. She is skilled in BioFeedBack such as breathwork & HeartMath as well as play and expressive arts therapy. Caroline works with clients on a variety of issues including communication conflicts, family of origin, childhood trauma, somatic symptoms, navigating career changes, maternal mental health and attachment concerns.
"I work with children, adolescents, and adults employing a holistic lens of mind, body and spirit connection, narrative therapy approach, and Adlerian theory of holism in a supportive and compassionate environment. I believe that we all have inner strengths and potential. While we cannot change the negative circumstances of the past, we can develop new attitudes and learn new skills to understand them. Through encouragement and problem solving I help to empower individuals experiencing transitions in life. Together we will identify thoughts, perceptions, and behaviors that no longer serve you. We will collaborate to find new perceptions and skills fostering strength, resilience, and a life of fulfillment worth celebrating. Through mindfulness approaches, I help strengthen intuition and balance overall energy for wellbeing. As a certified hypnotherapist and a Brainspotting practitioner I can assist in exploring and releasing old belief systems and maladaptive behavior patterns to further enhance growth and healing."
At TRU, Caroline provides psychotherapy, clinical hypnotherapy, psychoenergetic therapy and Reiki. She works with children, teenagers, and adults. She is experienced working with children with special needs and those on the spectrum. She is a LGBTQIA ally and values people with multicultural and multiracial background. She is multilingual and provides therapy in English, Hindi and Konkani. Caroline works under the supervision of Ruby Blow, MA, LPC, NCC, CPCS, ACS. Caroline can be reached at email caroline@growhealchange.com and/or 770-656-7544 Caroline offers a limited sliding scale for families/individuals in need.
Psychology Today Bio link https://www.psychologytoday.com/profile/373280
GROUPS
Mothers & More
In this group will focus on discussions and support the various roles mothers identify with. Through mindfulness and meditation, we will practice compassion, acceptance, appreciation, forgiveness, courage and how to navigate self on a daily basis. We will discuss holistic wellness, mind-body-spirit connection, integration of Eastern and Western spiritual philosophies, share perspectives on being a woman in today's world, positive parenting/disciple and empowerment. This supportive group is programmed to benefit you with growth, healing, empowerment and transformation. For more information contact Caroline Fernandes Cert. Clinical Hypnotherapist & Holistic Wellness Life Coach 770-656-7544 caroline@growhealchange.com
Mindful Healers
This group will focus on self-care, healing, growth, empowerment, and ethics in spirituality. Utilizing the Eastern Vedic systems of Chakras, participants will learn to establish deeper sense of self and mind-body-spirit integration. Through encouragement, mindfulness and meditation participants will explore and strengthen their unique individual strengths, discuss boundaries and ethics as a spiritual healer. For more information please contact Caroline Fernandes Cert. Clinical Hypnotherapist & Holistic Wellness Life Coach 770-656-7544 caroline@growhealchange.com