Shayda Nematollahi, MS, LAPC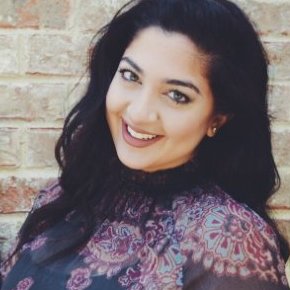 Individual and Couples Therapist
Click Here to her an Email Now
Call Directly to Schedule: 718-909-0019
Bio
Shayda Nematollahi is a Licensed Associate Professional Counselor. She earned her dual Masters Degree specializing in Marriage, Couples & Family Therapy and Mental Health Counseling at Barry University. Shayda also holds a Bachelor's of Science in Psychology from University of Georgia, and is currently working toward her Ph.D in Mind Body Medicine with a specialization in Integrative Mental Health.
Shayda is dedicated to helping others discover or rediscover the innate strengths that will allow them to align their beliefs, emotions and values for a more fulfilling life. Shayda is a compassionate, strength-oriented counselor, who is committed to creating a space for openness and acceptance while providing exceptional care to every client.
At TRU, Shayda welcomes children, adolescents, adults, couples, and families. Shayda provides support and works with a wide range of presenting concerns including, pre- and post-bariatric surgery support, grief & loss, anxiety, depression, relationship issues, self esteem and self-image, emotional blockages, dissolving limiting beliefs and emotional patterns, transition & adjustment issues, trauma and women's issues. She also has extensive experience working with clients dealing with interpersonal issues and emotional regulation. Shayda also provides pre-marital and couples/marriage counseling for a variety of relationship issues, parenting and multicultural counseling.
Passionate about empowering children, adolescents, and adults to express themselves and heal through their own creative process, Shayda incorporates several modalities when practicing therapy and counseling, including CBT, narrative, solution-focused, mindfulness, and client-centered approaches. She received training in Cognitive Behavioral Therapy (CBT) while working at her graduate school community mental health center.
She is compassionate, patient, easy-going and nonjudgmental and believes that the therapeutic relationship is a collaborative process in which the therapist and client work together to bring about positive change and wellness. Shayda has a knack for putting people at ease and is particularly skilled at engaging people who may feel doubtful or uncertain about therapy. She seeks to help every client identify and use their own unique strengths to experience empowerment and create meaning in their lives. She aspires to help clients find renewed humor and joy, all while regaining control of their lives; leaving them feeling centered, balanced, and confident.
She is a member of Chi Sigma Iota Academic & Professional Honor Society, and a professional member of the American Counseling Association.
Shayda operates under the direction of Dr. Curtis Fox, LPC and under the clinical supervision of Annie Kelahan, LPC.