Shayda Nematollahi, MS, LAPC,NCC, C.Ht. - Clinical Hypnotherapist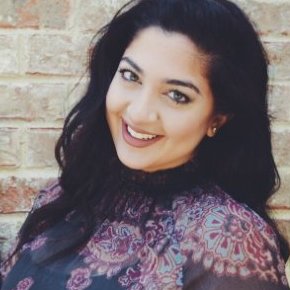 Individual and Couples Therapist
Click Here to her an Email Now
Call Directly to Schedule: (678) 814-8417
Bio
Shayda specializes in working with female individuals, ages 15 & up. She uses a strength-based and holistic approach focusing on the whole self - mind, body, and spirit. Embracing a holistic view of human psychology, Shayda incorporates several modalities into her work with clients including Cognitive Behavioral Therapy (CBT), solution-focused, and mindfulness approaches. Additionally, Shayda is a certified clinical hypnotherapist and frequently uses hypnotherapy to facilitate positive change with clients. Shayda is a compassionate and empathetic therapist with an intention to empower you by helping you identify your personal inner resources of strength, creativity, insight, and healing. She believes there is no "cookie cutter" approach to wellness and will tailor a specific plan to address your particular areas for healing, growth, and transformation.
Shayda is a Licensed Associate Professional Counselor. She earned her dual Masters Degree specializing in Marriage, Couples & Family Therapy and Mental Health Counseling at Barry University. Shayda also holds a Bachelor's of Science in Psychology from University of Georgia, and is currently working toward her Ph.D in Mind Body Medicine with a specialization in Integrative Mental Health from Saybrook University. Shayda works with a wide range woman's issues and presenting concerns including, self-esteem & self-image, grief & loss, anxiety, depression, relationship issues, emotional blockages, dissolving limiting beliefs & emotional patterns, transition and adjustment issues. She also has extensive experience working with clients dealing with interpersonal issues and emotional regulation.
Shayda is patient, easy-going and nonjudgmental and believes that the therapeutic relationship is a collaborative process, together you will find the tools you need to move forward, feel better than before and clear the root of your issues. Shayda is dedicated to creating a safe and comfortable space for you to grow, heal and change!
Shayda operates under the direction of Dr. Curtis Fox, LPC and under the clinical supervision of Annie Kelahan, LPC.