Liz Fava, MS, LPC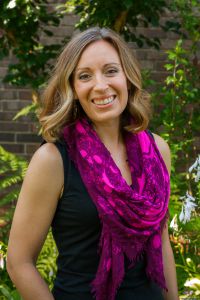 Therapist
Click Here to Send Liz an Email Now

Call Directly to Schedule: 678-310-7571
Bio
Liz Fava is a Licensed Professional Counselor in Atlanta, GA with a Master of Science in Mental Health Counseling from Lee University. She works with adults on a wide range of concerns including stress & anxiety, grief & loss, life changes & transitions, spiritual exploration, and relational concerns. Her passion is to see individuals and couples establish and restore healthy relationships, and to help people live their lives to the fullest.
Liz does that through a variety of approaches. She is holistic, looking at all aspects of people's lives: mind, body and spirit. She is trained in the Gottman Method for working with couples, and is a Certified Prepare/Enrich facilitator for premarital therapy. She is eclectic, drawing from years of clinical training, graduate work, and 10+ years of experience.
Liz views her work with clients as being very collaborative. She believes everyone brings a lot to the table already, and wants to build on that existing foundation. Her clients appreciate that she offers a ton of support and space to process thoughts and feelings, yet doesn't shy away from giving direct feedback and ideas, or challenging a thought or belief that might be getting in the way of progress. She asks a lot about clients' relationships, past and present, believing that they hold many keys to their breakthroughs.
As an avid world traveler, Liz enjoys working with clients from many different cultural and religious backgrounds. However, as a Christian, she specializes in counseling from a Christian perspective when requested.
To learn more about Liz and the services she provides, please visit www.favacounseling.com