Liz Fava, MS, LPC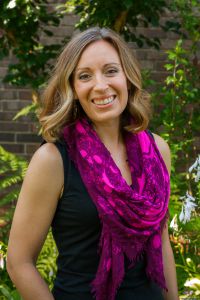 Therapist
Click Here to Send Liz an Email Now

Call Directly to Schedule: 678-310-7571
Bio
Liz Fava, MS, LPC is a Licensed Associate Professional Counselor with a Master's of Science degree from Lee University in Cleveland, TN. Liz has a passion for seeing individuals, couples and families establish and restore healthy relationships, and believes strongly that whole-body healing is possible. As a result, she takes a holistic approach to helping: integrating physical, mental/emotional, and spiritual approaches into the lives of those she works with. Liz sees the client as the expert on themselves, and collaboratively walks beside them on their journey of enhancement.
Liz has been active in a variety of counseling settings, gaining experience with individuals, couples, and parents, both adults and adolescents who were encountering a number of broad issues. She has worked in the university counseling setting, helping college-age students process their identity development and individuation, as well as issues related to separation from family of origin. She has also worked with trauma victims, empowering and encouraging women who have experienced physical, emotional, sexual abuse to find healing and wholeness. Her experience and sense of adventure have even taken her to Thailand , where she lived among the many women employed in the sex-trade industries, teaching counseling groups centered on healthy relationships and empowerment, and absorbing the dynamics of Thai culture.
Liz works with a wide range of presenting concerns: anxiety, depression, relationships and communication, divorce, identity development and family of origin, self-esteem and self-image, grief and loss, crisis and trauma, and adjustment to major life changes. Other services offered in her Buckhead, Atlanta office are marriage counseling, pre-marital counseling, parenting, and multicultural counseling. Counseling from a Christian Perspective is also available.
To learn more about Liz and the services she provides, please visit www.favacounseling.com