Robert Blondeau, MS, NCC, LAPC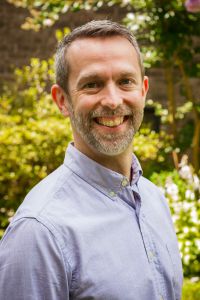 Individual and Couples Therapist
Click Here to Send Robert an Email Now

Call Directly to Schedule: 718-909-0019
Bio
Robert holds a Master of Science in Clinical Mental Health Counseling from Georgia State University and is a Nationally Certified Counselor and a Licensed Associate Professional Counselor in Georgia. Robert also holds Master's degrees from New York University and Garrett Theological Seminary.
At TRU, Robert works with the residents of Buckhead and the greater Atlanta area as they integrate their lives into a meaningful whole. He helps them create a sense of adventure in the midst of life's journeys. He is an engaged listener and focuses on helping clients discover health and understanding. Robert welcomes individuals, couples, and families. He offers support with a number of issues including substance abuse, marriage counseling, trauma, depression, anxiety, grief and loss, including pet bereavement, emotional regulation, identity development, and life transition. Robert is particularly attuned to men's unique struggles and appreciates the distinct challenges of pre-teens and adolescents. He has undergone intensive training to provide marriage counseling and couples counseling using a highly effective method called Emotionally Focused Couples Therapy.
Robert interned at a community mental health agency where he assisted individuals mandated to receive substance abuse counseling and adolescents struggling with sexual behavior problems, in addition to helping individuals with a diversity of mental health concerns. He also assisted students at a local university career counseling center. Prior to becoming a psychotherapist, Robert worked in a variety of professional settings in Atlanta, Chicago, and New York providing him a wealth of experience to draw upon.
Robert operates under the clinical supervision of Annie Kelahan, LPC, ATR.